Day 7
Went to sleep at around 8 pm and woke up at around seven, so I guess I was in need. The first part of the day was cold overcast and somewhat boring, but then I got to a meadow area which was interesting and somewhat oddly looking. It was desolate and I only passed two other hikers today. Today I also passed the 100 miles mark. Then I passed it again, again, and again. Guess that people were somewhat unsure of its exact location ;-). Also I passed the "Eagle Rock". Stayed near Warner Springs Community Resource Center, which offered camping, bucket showers, wi-fi, and charging of electrical devices. All of which are precious amenities to a truhiker. The staff was friendly. A nearby middle school class were serving dinner in the school cafeteria to save money for their trip to Costa Rica. That was nice. Slept in the community center due to rumors and, well, convenience.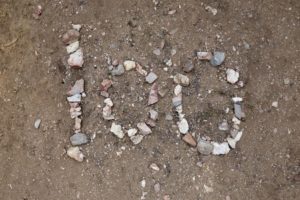 One of the 100 mile markers.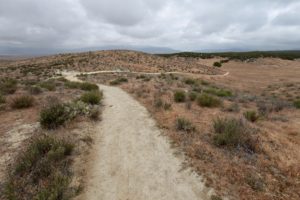 Meadow in the desert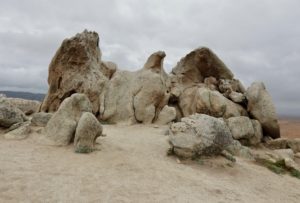 Eagle Rock, which got that name because it looks nothing like an African elephant.