Day zero and one: a helping hand in San Diego
The Pacific Crest Trail meanders it way from Mexico to Canada, more specifically from The small town of Campo to Manning Park. The friendly "Scout" and "Frodo" along with a small army of helpers pick hikers up, host them and take them to the otherwise somewhat hard To reach Campo. All of that completely free and without accepting donations. Their hospitality, friendliness, tips and the chance of getting to meet other hikers made for a tremendous start of a potentially epic journey.
I got up at around four am, there was breakfast at 5:30 and we were at the monument signifying the southern terminus at around seven. It was quite a bid smaller than I had imagined. Nevertheless it was a surreal experience as i had seen it in pictures and videos and imagined myself standing there so many times. I couldn't wipe the smile off my face. This suddenly got real.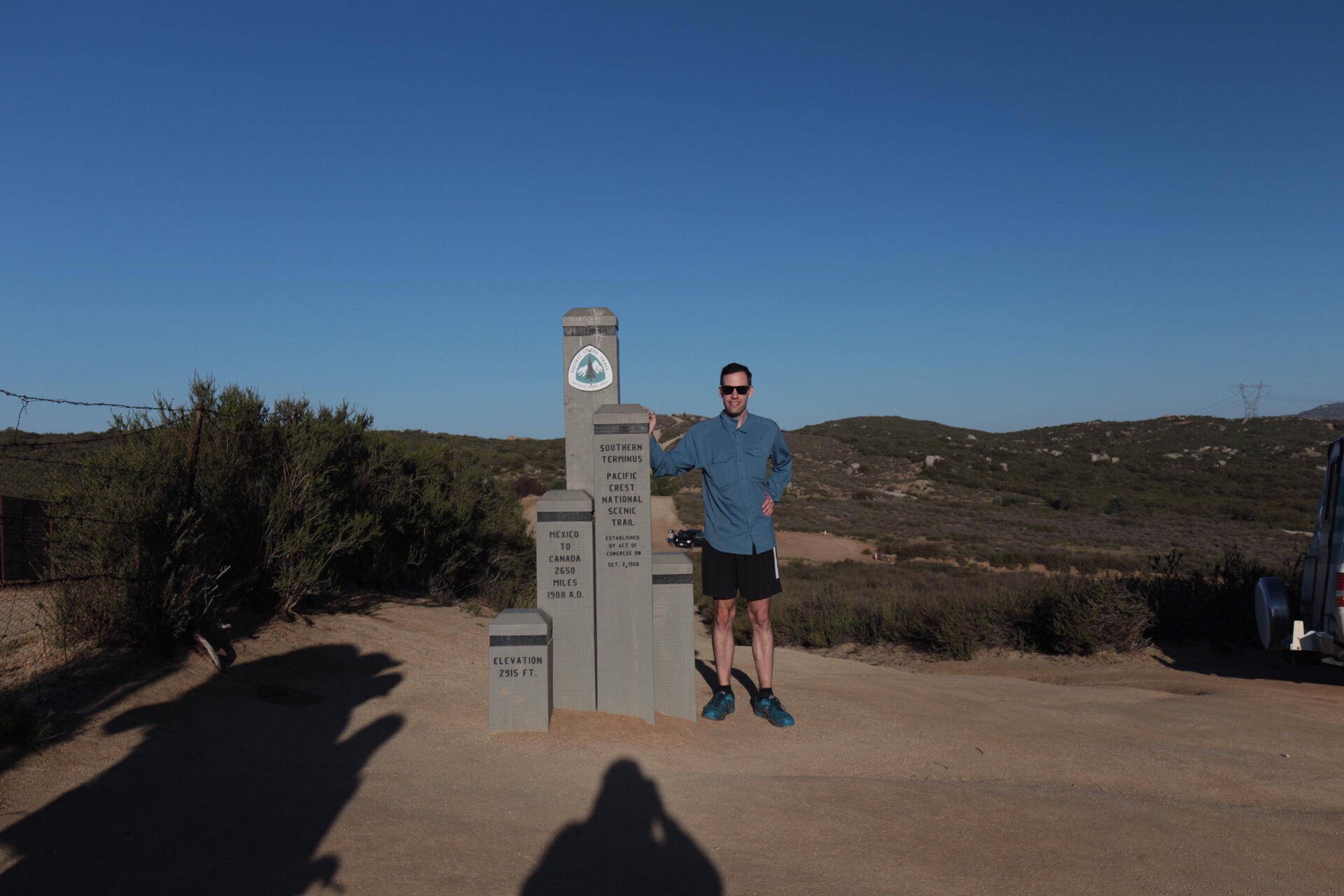 Me at the monument.
I had decided early on to take it easy early on so as to not overexert myself so I only walked 15 miles the first day, but there was still plenty of stunning vistas to experience. While technically being desert, there was a surprising amount of vegetation. The trail was nicely graded with few steep steps, and the warmth didn't bother me much. Having to carry out six liters of water more so, but not really a bother. At one point two vultures were circling around me and some other hikers, which was probably the most desert like experience. At another point two other hikers were heading slightly in the wrong direction ahead of me but were stopped by a friendly old man named Charlie. He also gave me a liter of water which I subsequently gave away to other hikers in need. All in all a nice beginning to the trip.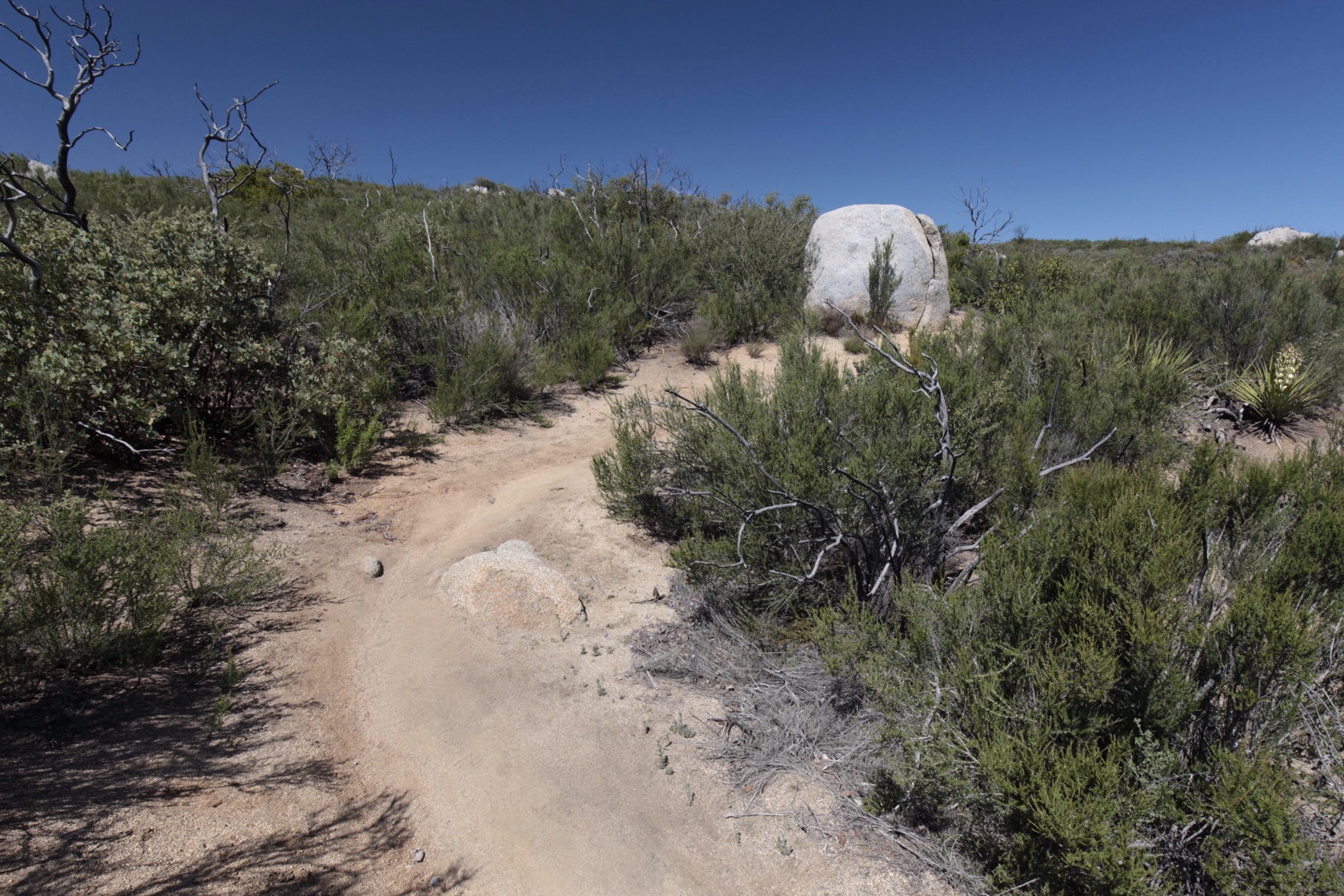 The desert.