Day 12
Due to a fire a couple of years ago part of the Pacific Crest Trail was closed, but an alternative for that section was provided. Ihad camped at the exact spot where the PCT closed. At 4:30 at the ridge where I slept I was surprised to see all the night lights of the distant surrounding cities. There was a weird distortion of the lights due to atmospheric fluctuations or something like that. It was completely and utterly silent. That made yet another rather unique and unexpected experiences of the trail. Got up hiking early, which was nice because it turned out to be a very warm day. Part of the day was spent road walking as part of the PCT was closed due the aforementioned a fire some time ago. In burn areas one of the first plants to pop up is the feared Poodle Dog Bush. I kid you not. In seeming contrast to its silly name and the fact that it smells like marijuana, that plants is known to cause very serious skin irritation.
Got ~17 miles done and had thus made it to the small town of Idyllwild, where I had a hotel room. First thing I did was to go to the nearby supermarket where I bought and ate a whole pint of ice cream and a whole Pumpkin pie both of which I hastily devoured. I had brought somewhat too little food for the last stretch. Second thing i did was to soak in a bathtub, which was heavenly. I had never been so dirty before, not even when I was a boy scout.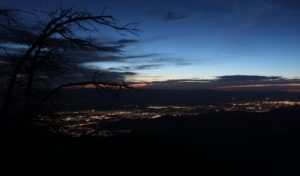 Night lights. Doesn't do the experience justice, though.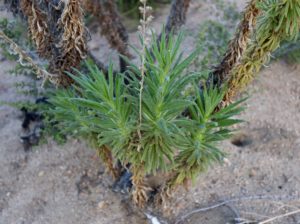 Poodle Dog bush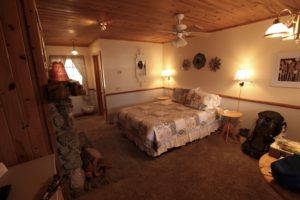 Hotel Room